Our
patients are
extraordinary.
So are we.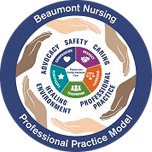 Beaumont Nursing Vision
To be nationally recognized for nursing excellence by providing innovative and compassionate patient- and family-centered care through collaboration, advocacy and professional growth.
Diverse opportunities are available through a wide range of specialties:
Additional nursing opportunities may also be available by searching all nursing jobs.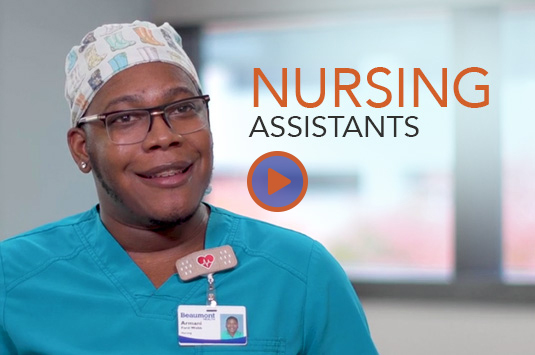 Our care team wouldn't be complete without the support of our Nursing Assistants. This video shows the vital role that our NAs play in providing patient- and family-centered care on a daily basis. If you want to learn more about a career as a nursing assistant, email NAcareers@beaumont.org to talk with a recruiter.
Join our exceptional Nursing team, delivering extraordinary care.
Ready to deliver patient- and family-centered care in a progressive, dynamic environment? Eager to join a team that will support you and an organization that will help you thrive? That's nursing at Beaumont Health. With eight hospitals and 167 outpatient settings, we have the right practice environment for you. Apply today using our quick form or search our nursing jobs for the perfect fit.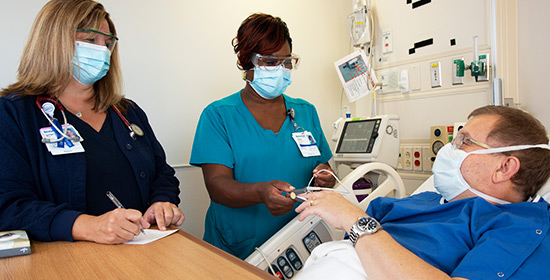 Our mission is to provide patient- and family-centered care. We partner with patients and their families to offer shared decision-making in a safe environment. Our care delivery model is based on four core concepts: respect and dignity, information sharing, participation and collaboration.
Recognition includes Daisy and Nightingale Awards. At our annual nursing excellence awards and gala, we offer 14 system-wide awards that include: Nurse Hero of the Year, Transformational Leadership, Exemplary Professional Practice, Rookie of the Year, Preceptor of the Year and Behind the Scenes RN. We also offer awards for advanced practice nurses, nursing support staff and the best team.
Engagement is supported through unit practice councils, shared governance, employee resource groups, research, a highly collaborative environment and our commitment to diversity.
Rewards at Beaumont include competitive pay programs with regular increases, attractive benefits and work/life balance.
Advancement is available for nurses at all stages of their careers. Beaumont provides:

comprehensive orientation | nurse residency program | clinical ladders | professional development dollars/incentives | continuing education | ADN to BSN reimbursement | certification reimbursement | leadership training | in-house conferences | and more!
NURSE
RESIDENCY PROGRAM & RN RESIDENCY PROGRAM
Understanding the challenges nurses face during their first year of practice, we offer residency programs to help ease this transition. Our Nurse Residency Program is for all graduate nurses who are serving in their first nursing role. Our RN Residency Program is for nurses who have served in a nursing role post-graduation and have less than one-year clinical experience. Our one-year residency programs were developed to provide support, build your confidence as a new nurse, and give you tools to help you to be successful. Educators, managers and librarians from across the system serve as facilitators and content experts. Additionally, nurses are given the opportunity to learn from experienced nurses and fellow nurse residents in a relaxed and comfortable environment.
Monthly Sessions
Nurse residents attend monthly sessions that provide education, support and guidance.
The sessions consist of discussions, group activities, hands-on learning and online experiences.
Cohort Model
We utilize a cohort model to increase comfort and active participation in residency sessions.
Each cohort is comprised of nurse residents and facilitators from across Beaumont Health.
Program Focus
We provide evidence-based content that is relevant to day-to-day practice as nurses.
Our curriculum passionately emphasizes providing safe, competent and confident care.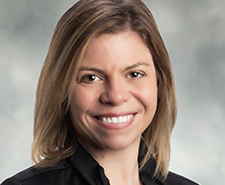 "My favorite part of working at Beaumont is my Beaumont family. My staff keep me going every day. They are a huge support for me and really inspire me every day. I couldn't do it without them."
Kristin, RN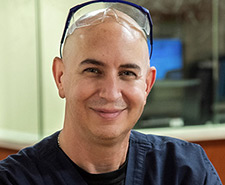 "Nursing is what I love, and I feel like I was born to do it. Excellent care is what we always strive for. When people couldn't be with their loved ones during Covid, the bedside nurses had to step up and be a voice for the patient while providing comfort and compassion."
Brian, Critical Care Nurse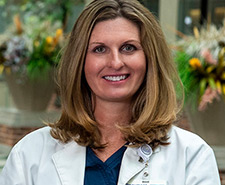 "The nurses here are amazing and make me proud to work alongside them. I've been fortunate to have the support of my supervisors and physicians who have given me the autonomy to craft my role to uniquely meet our patients and their family needs."
Jennifer, Transplant Nurse Coordinator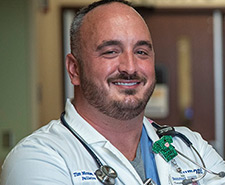 "During Covid, we've had to find new ways to provide compassionate, open and honest reassurance. We put our heart and soul into the care of our patients to be a trusted, calming and empathetic voice for families of patients that can't speak for themselves."
Tim, Palliative Care Nurse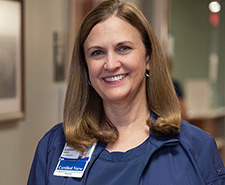 "Our patients are often uncertain and anxious and, as nurses, we must go above and beyond just caring for their physical health to make sure we communicate effectively and sensitively with patients and their families."
Cathleen, Nurse and Stroke Coordinator